Gallery 3's core themes use the Superfish menu plugin for jQuery. Superfish provides very nice multi-level dropdown menus, but it does not include support for RTL languages.
I've been working with themes in Gallery for 6 years and it wasn't until recently that I started to give due consideration to a significant portion of Gallery's users, those whose native language is written from right to left. Shame on me, because it's really not that difficult to add proper RTL text and layout support to web applications. I hope the following helps out those who need to do the same.
The past few weeks of rounding up speakers and prepping my talk for the first Ignite Santa Fe are now a wonderful blur. My nerves and fear of public speaking were quickly washed away last night by an awesome gathering of people, ideas, and perspectives.

The next version of Gallery 3 is a complete rewrite from the ground up. It's coming along nicely thanks, in part, to jQuery and jQuery UI. Here's a bit of background on the project's decision to use jQuery and highlights of Gallery 3's theme system changes.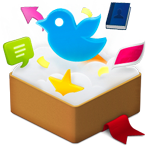 Ever since giving up last year and jumping into the social network fray I've been looking for a good status update viewer and aggregator. I'm trying to keep up with updates from a growing list of family, friends, and peers on Twitter, Facebook, and occasionally Flickr. I'm using Ping.fm to cross post status updates. I've tried the dedicated clients and plugins, but none worked for me quite as well as EventBox.